Yay – Happy Wednesday!!!
Today we are playing (not eating – well, maybe a little ;) – just PLAYING!!!) with candy as part of the 5-day series: Candy Activities for Kids.
So many fun & alternative options for all that Halloween candy your kiddos are about to get!!!
Look at all these awesome bloggers that are part of this 5-day series…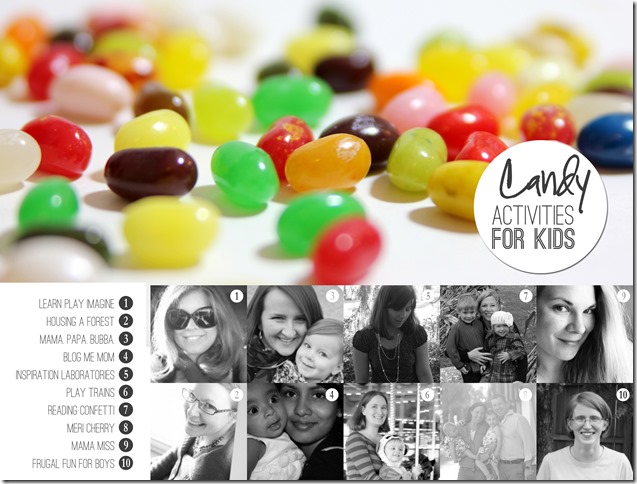 Here's the line-up (I'll add the other links as they happen):
♥
Monday – Painting
Tuesday – Sensory Play
Hershey Kiss Chocolate Playdough Recipe
Wednesday – Learning
Thursday – Art
Friday – Science
Balloon Experiments with Candy
♥
Today for "learning with candy", I created these fun little flashcards (see "print here" icon below) to do our jellybean math with – because WHO DOESN'T like learning with candy!!!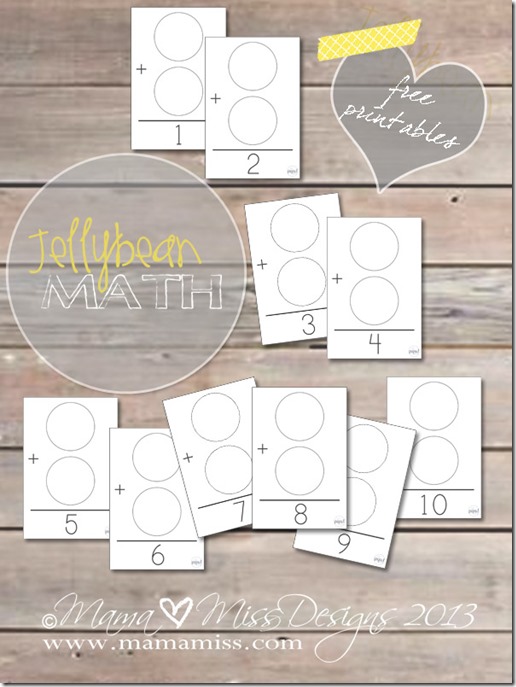 After V finished a math problem she (& little T patiently waiting by the sidelines drooling over the jellybeans) got to pick a jellybean for completing the problem :) So indeed there was some element of eating candy involved – but hey – I'll take 10 jellybeans eaten any day over a whole bag being engulfed. Plus – it involved counting, problem solving, and addition!! You gotta love preschool math – now I don't think we can do jellybean math when it comes to high school – haha – but right now this is a super fun, engaging, AND YUMMY way to get some learning in (without them even knowing they are doing math!!!). Now, to me folks – that's a fantastic way to learn!
So here's how it works (it's pretty self explanatory, but just in case :)
Encourage your child to place the jellybeans in the circles to fill in the blanks to complete the problem. That's it!
You can optionally reward your child with a jellybean once the problem is completed as well.
V had a difficult time with number one (I'm guessing because the one circle remains blank), but after that problem she flew through the rest.
The AWESOME things about these cards is that you can print them out (see "print here" icon below), laminate them & then you have them ALL.THE.TIME! You can use them later with paperclips, or chocolate chips, or coins, or even have your child practice writing their numbers in the circles with a dry erase crayon! I love the multi-use aspect & I hope you get many uses out of these flashcards I've created too!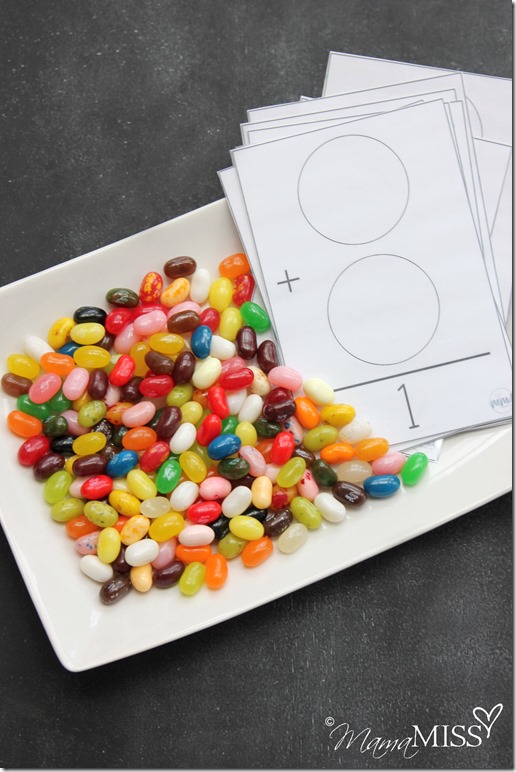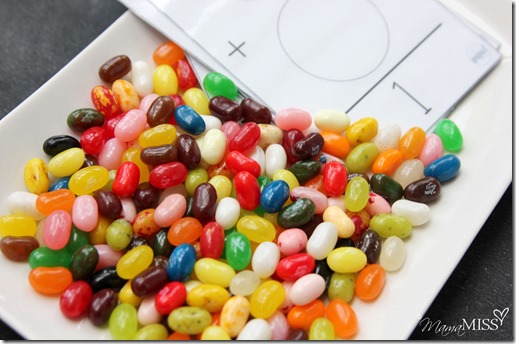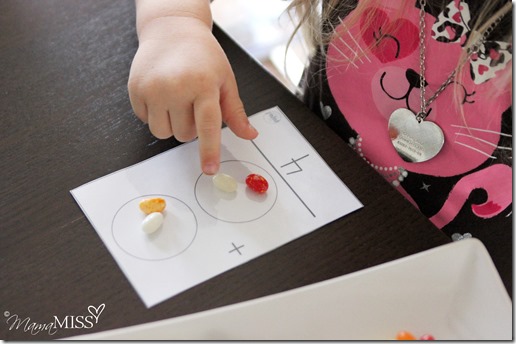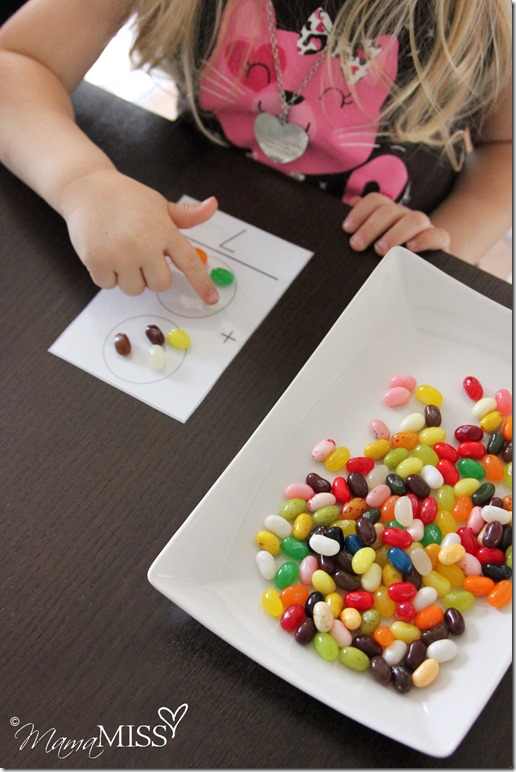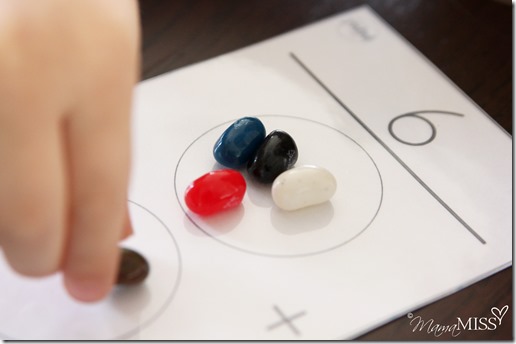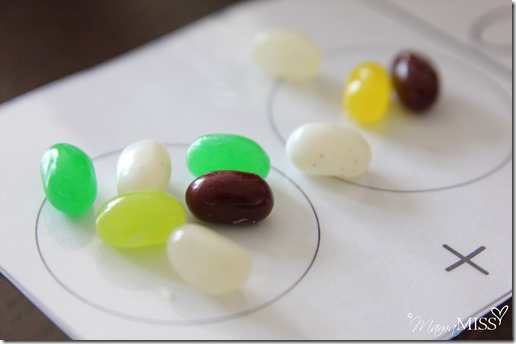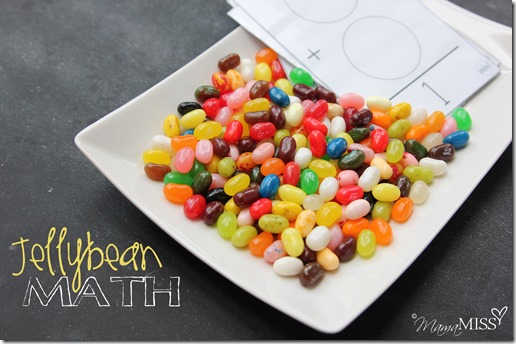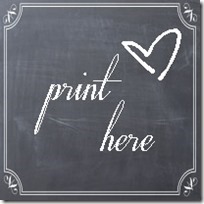 ♥
Like what you see?!
You can connect with me on:
Pinterest|Facebook|Twitter|Google + too!
♥
© Mama Miss. All images & content are copyright protected.
Feel free to share one picture and linking directly to this post for download.
Please do not copy directions, ingredients, or pdf files for your own website.
Copying my post partially, or fully, is strictly prohibited.
All work by Mama Miss is licensed under Creative Commons Attribution-NonCommercial-NoDerivs 3.0 Unported License.
♥♥♥
Please note that affiliate links are also provided throughout the post for your convenience – to allow direct access to the products suggested.
(Visited 16,496 times, 1 visits today)