"This post is part of a social shopper marketing insight campaign with Pollinate Media Group™ and Lean Cuisine, but all my opinions are my own. #pmedia #HonestlyGood #ad http://cmp.ly/3/8vNxcO."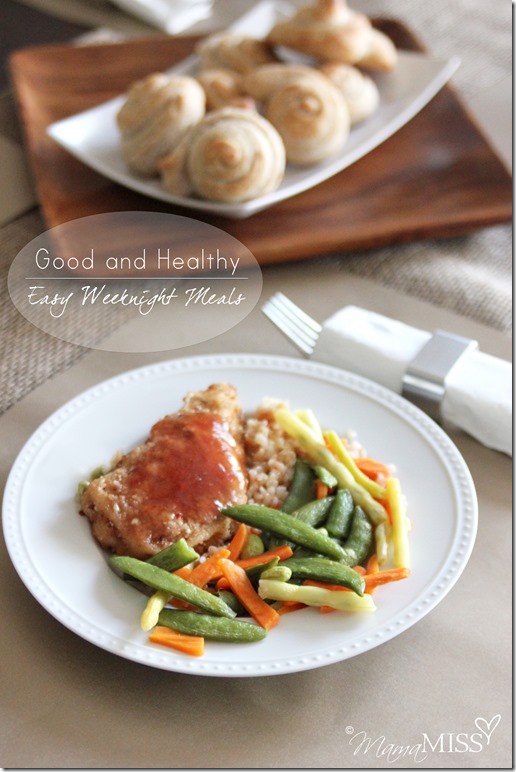 Short on time, but want good quality, HEALTHY, inexpensive, weeknight meals that the whole family will eat?!
I mean seriously, is it possible that all THAT can be in one product?
Well, I think know so!
Our family is always on the quest to eating healthy, myself in particular.  I still struggle every day to get up early & go to the gym (i.e. the birth of Motivational Mondays to keep me in check and motivated).  Exercising should be a struggle; it means you are working hard!  But food, it shouldn't be.  It shouldn't be crazy expensive, time-consuming, and difficult either to make a healthy weeknight meal that the whole family will enjoy!  Am I right?!
Enter in my fun plan!!
I decided to play a little trick on Hubs & the kiddos this past week (hehe ;)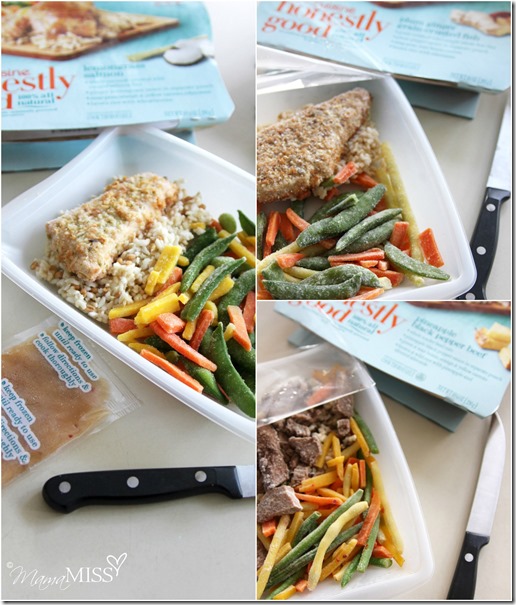 So, some backstory first.  Hubs just recently got a fab new job, closer to home, better pay, an all-around good thing!  So to celebrate we went out to breakfast the weekend before he started his new job (last weekend in fact).
So, this might amuse you now, but we hardly ever go out to eat – both of us would rather not embark upon that adventure with the kids, plus the money, plus we are homebodies…plus, plus, plus.  So, imagine my surprise when we made it through a meal, at a table, in public, with the kiddos in tow and it was almost $40 for the four of us!  Wowzers – now I know why we never go out to eat – it's too expensive (or maybe I just get cheaper as I get older).  I mean if you break it down to $10 person I guess it really isn't that bad, but I would rather spend my money on other stuff.
So, why spend money going out to eat when you can have it for half (for just as good, if not better) at home?  And, why spend laborious amounts of time in the kitchen creating a healthy meal every night for dinner?  It's okay to take a break a couple of nights a week with a simple, easy, HEALTHY, and inexpensive meal.  You deserve it.  I deserved it ;)
These meals are truly very yummy – and with farm selected vegetables – in a frozen meal – just WOW!!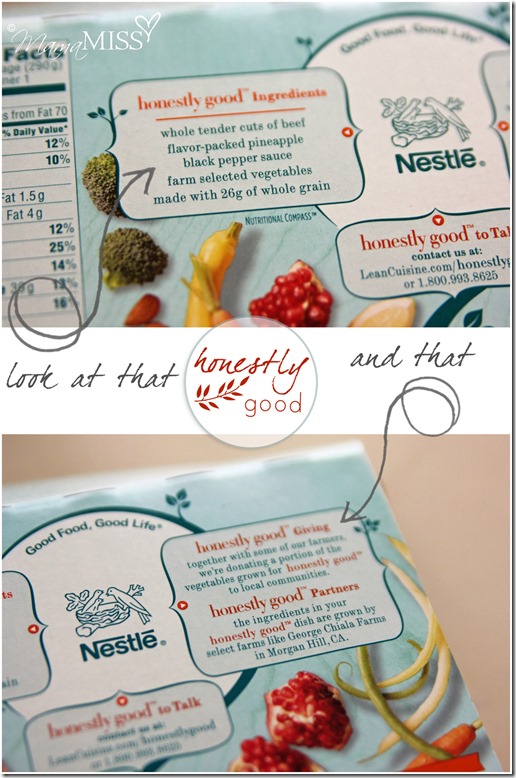 So, back to the night we had these amazing Lean Cuisine Honestly Good meals for dinner, shall we?!
I set the celebratory mood…I laid out a table runner, our wedding china and silver, some placemats, some napkin holders…I made some bread…and then…
I popped our dinners in the microwave – tehehe!!  And voilà, 5 minutes later, dinner was served!!  And no one HAD A CLUE it was a frozen meal – until I told them!  ha-ha I EVEN FORGOT because it wasn't in the plastic container (I seriously did!).
How's that for awesome?!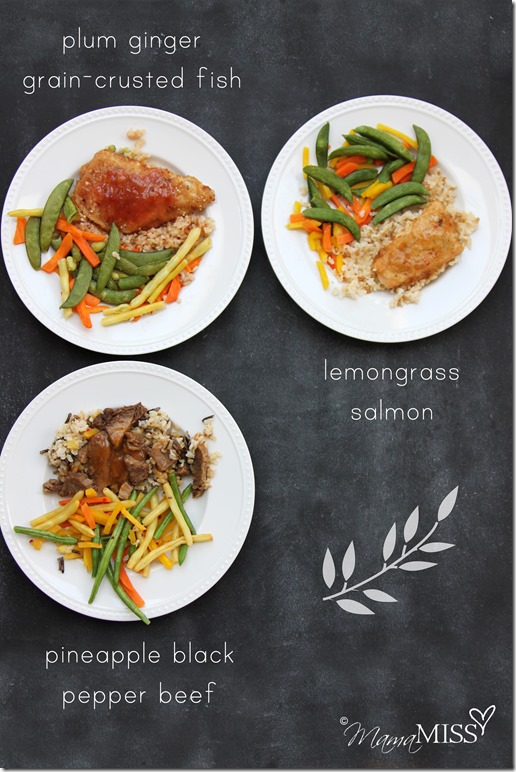 Hubs had the fish, the kiddos had the salmon, and I (the non-fish eater) had the beef.  Everyone was pleased as punch and we will definitely be buying these again!  Our Target had such an awesome selection of these Lean Cuisine Honestly Good meals –  I got to choose from their complete collection.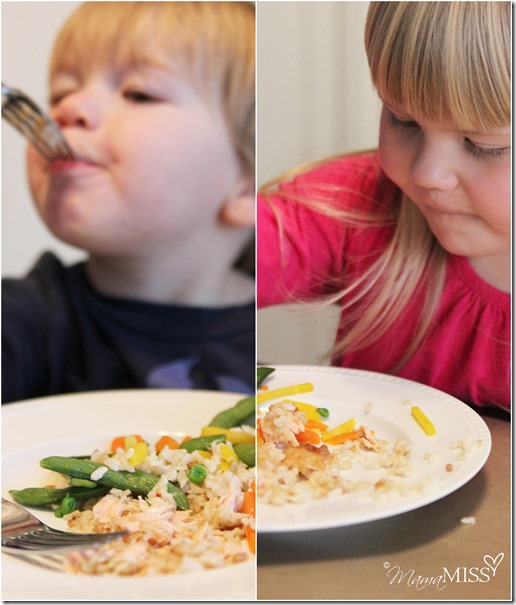 mmmm Pineapple Black Pepper Beef…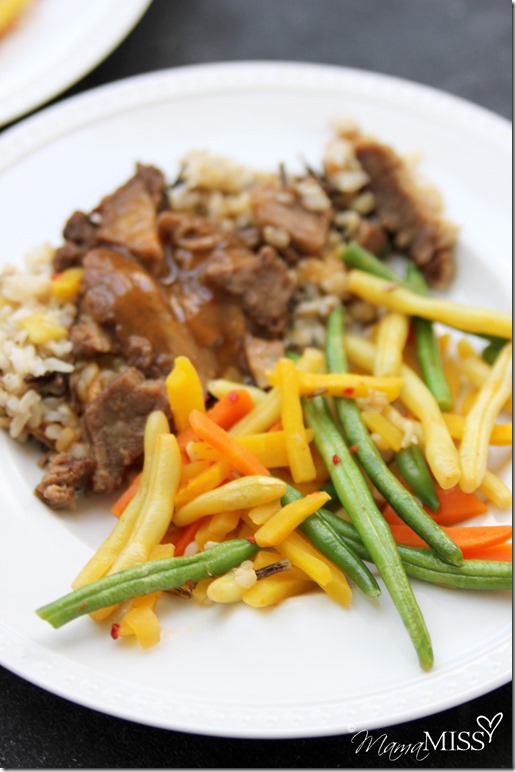 mmmm Plum Ginger Grain-Crusted Fish…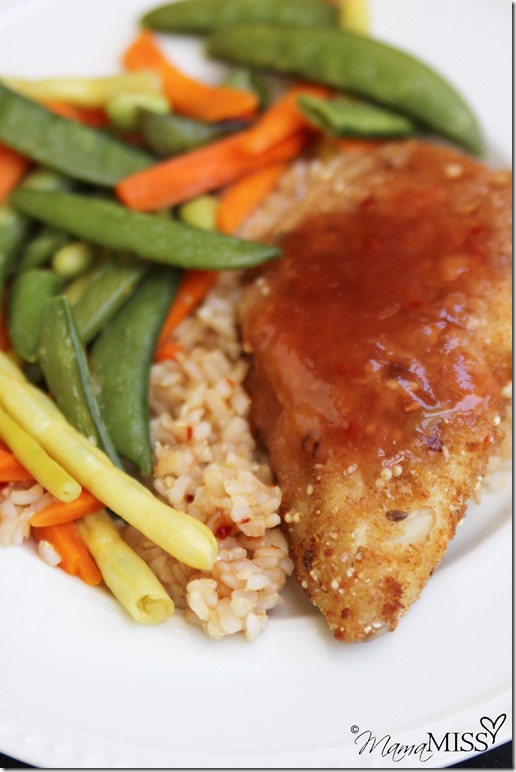 mmmm Lemongrass Salmon…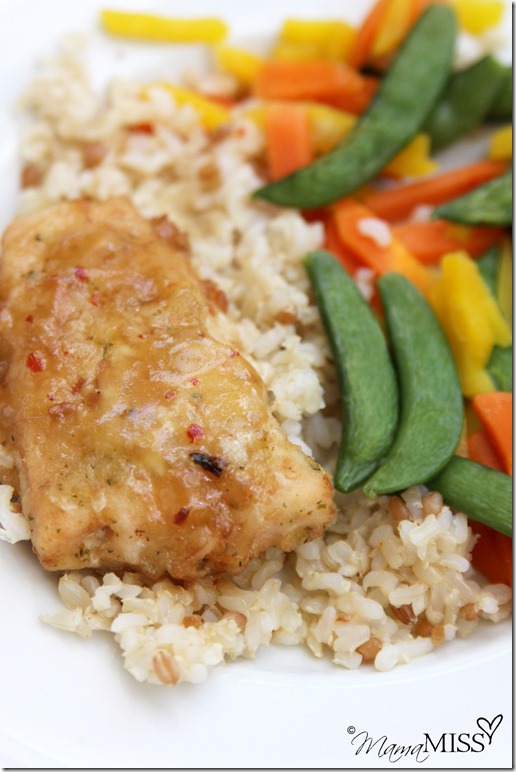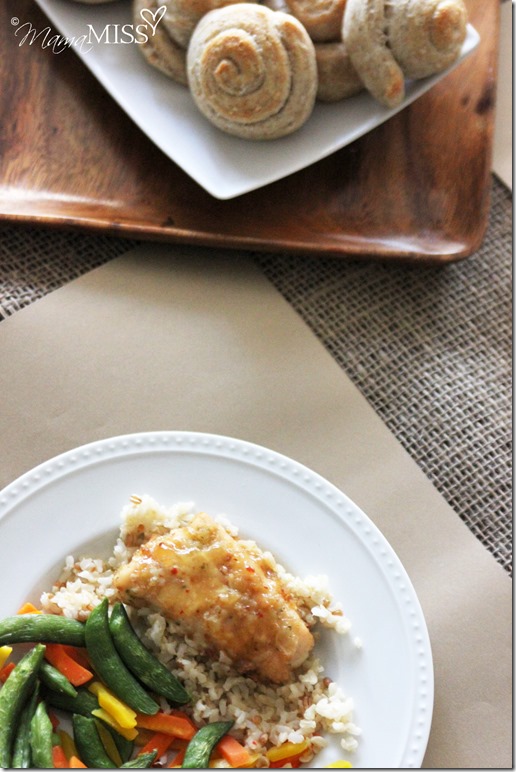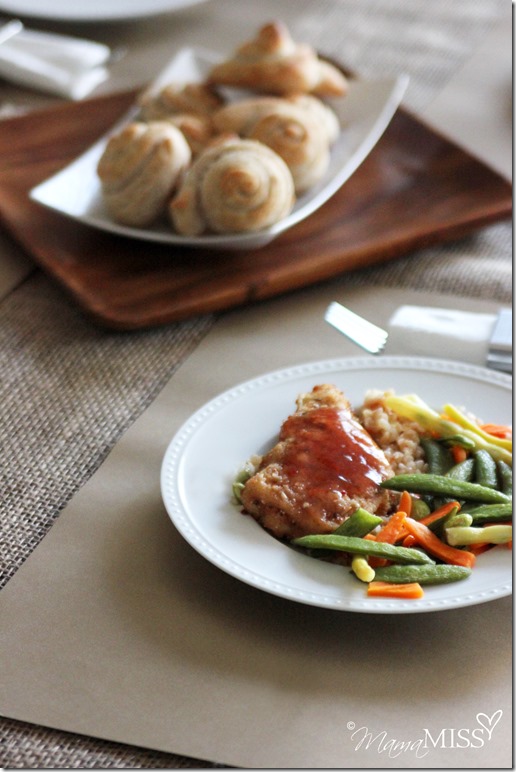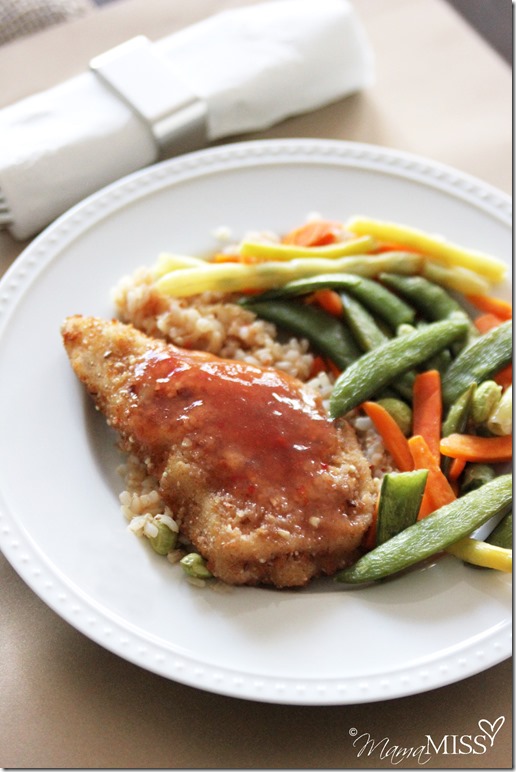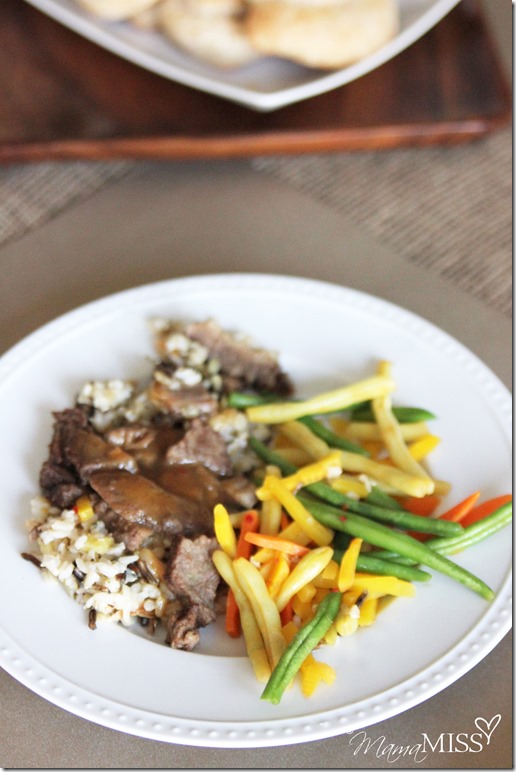 The NEW collection of Lean Cuisine Honestly Good meals feature six different varieties full of 100% all natural, wholesome ingredients with a sauce you can add yourself!  And I love that together with their farmers, they are donating a portion of the vegetables grown for the meals to local communities.  You can pick up Lean Cuisine Honestly Good meals at Target – and with SIX to choose from, Honey Citrus Chicken, Lemongrass Salmon, Pineapple Black Pepper Beef, Plum Ginger Grain-Crusted Fish, Pomegranate Chicken, Roasted Red Pepper Chicken, you have an abundance of yummy and healthy choices!!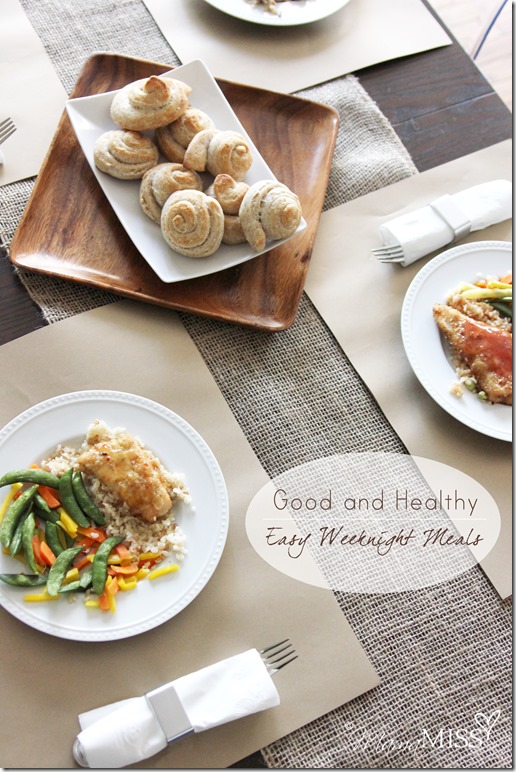 ♥
Like what you see?!
You can connect with me on:
 Pinterest|Facebook|Twitter|Google + too!
♥
© Mama Miss. All images & content are copyright protected.
Feel free to share one picture and linking directly to this post for download.
Please do not copy directions, ingredients, or pdf files for your own website.
Copying my post partially, or fully, is strictly prohibited.
All work by Mama Miss is licensed under Creative Commons Attribution-NonCommercial-NoDerivs 3.0 Unported License.
♥♥♥
(Visited 887 times, 1 visits today)