"This shop is part of a social shopper marketing insight campaign with Pollinate Media Group™ and Wet-Nap but all my opinions are my own. #pmedia #showusyourmess http://my-disclosur.es/OBsstV"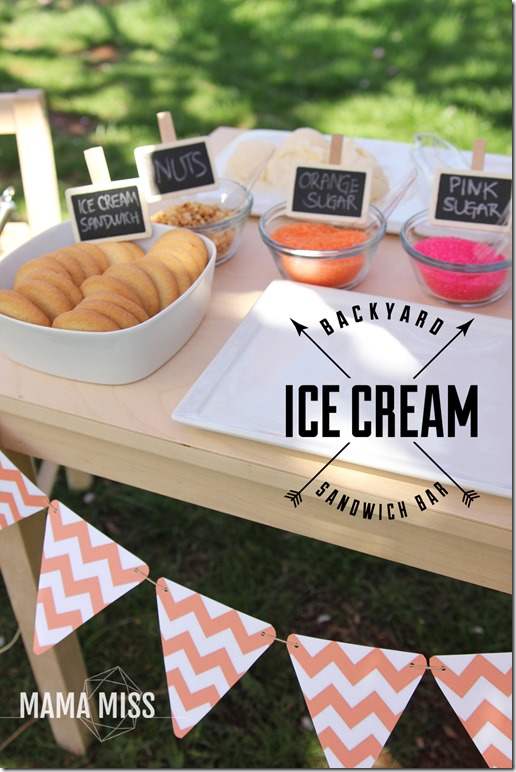 What's better than a party?!  Well a backyard Ice Cream Sandwich Bar party celebrating the letter "I" of course!
Oh the letter "I", that of igloo's, iguana's, ice, and ICE CREAM!
In homeschool preschool we are slowly going through the letters of the alphabet using language activities, math activities, fine motor skills, and art.  Since we are almost half way through the alphabet we decided to incorporate a little fun into our learning.  This ice cream sandwich bar incorporates all those activities.  haha no really it does – ahhh the beauty of homeschool :)
Language activities = Sequencing
– learning the steps to create an ice cream sandwich, V& T had a chance to practice their narrative skills and I had the opportunity to model good narrative skills in creating an ice cream sandwich.
Math activities = Counting + Deduction
– counting the toppings, counting the cookies, determining the size of ice cream that would fit between the cookies, determining whether to use a spoon or tongs.
Fine motor skills
– using a tight grasp to pull a Wet-Nap wipe out of the container, grasping the small topping spoons, grasping the melting cookie sandwich to eat, grasping tongs.
Art
– creating candy mosaics on our ice cream sandwich's, thought into the colors/types of toppings chosen and why.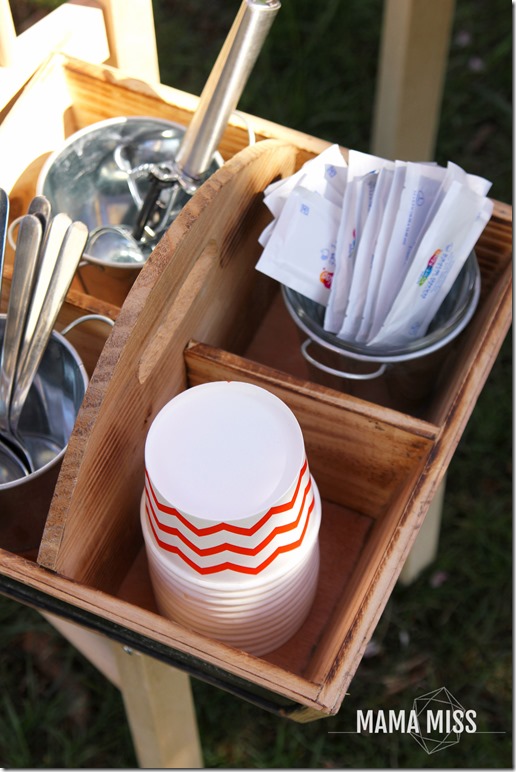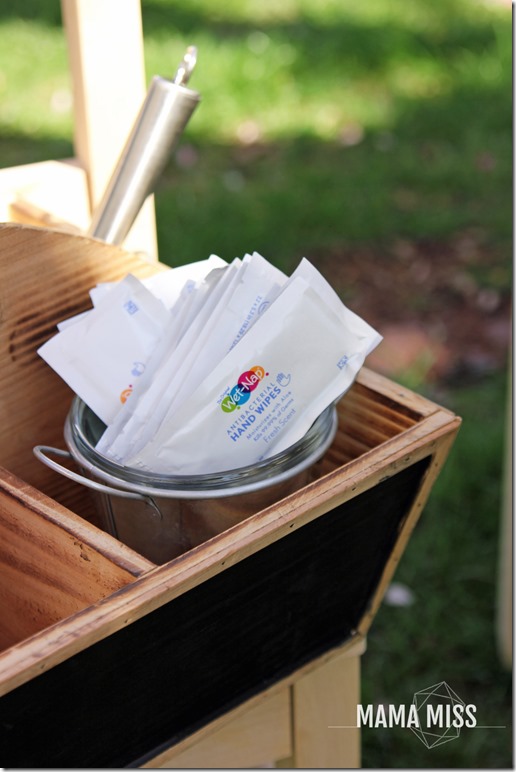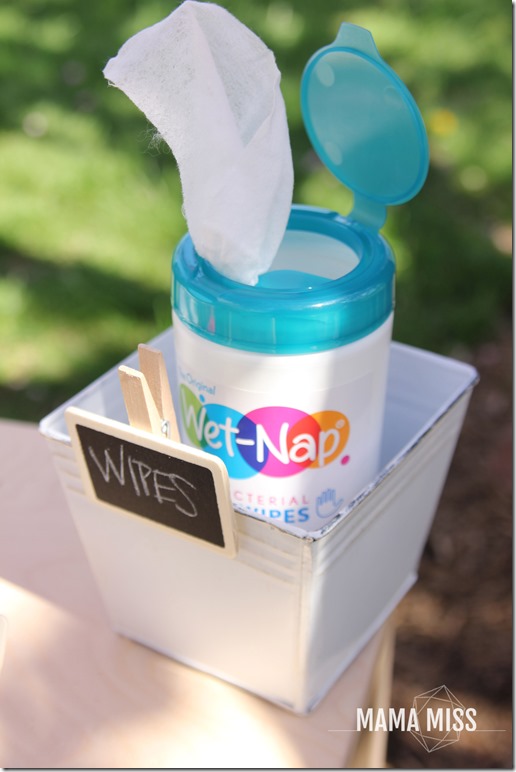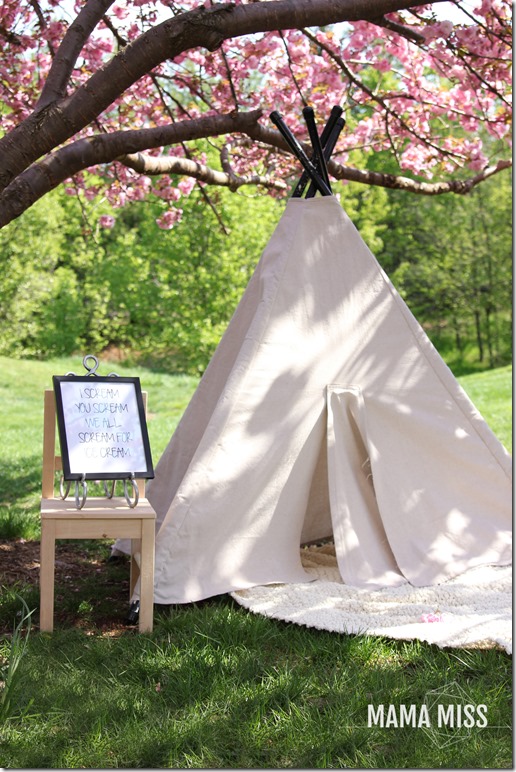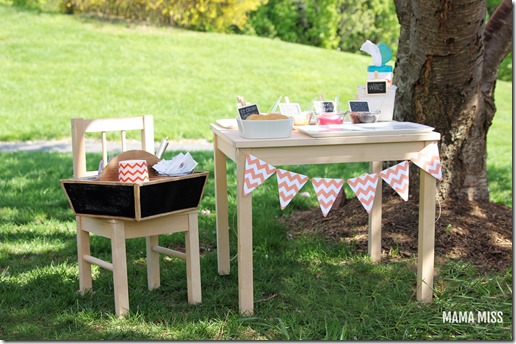 I've also created a few free printables for you to make & add some flair to your own Ice Cream Sandwich Bar, a fun sign & bunting.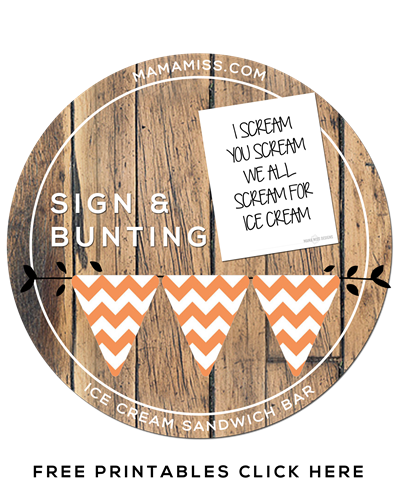 Here's what you'll need to create this Ice Cream Sandwich Bar in your backyard too (I totally stocked up at Walmart – I was able to find everything I needed for this right there & I knew I was getting it all for everyday low prices)
toppings
ice cream/frozen yogurt
sugar cookies
flat tray to roll the Ice Cream Sandwich in toppings
printable sign & bunting (see above, print on cardstock)
twine & hole punch (to create bunting)
Wet-Nap wipes (a must for the mess – I laid out both individual packets & a canister – the canister proved to be the BEST for this & their little hands!) Plus, I gotcha a fab ($.55) coupon off of any Wet-Nap product too – print it here while supplies last :)
a backyard!
optional: treat cups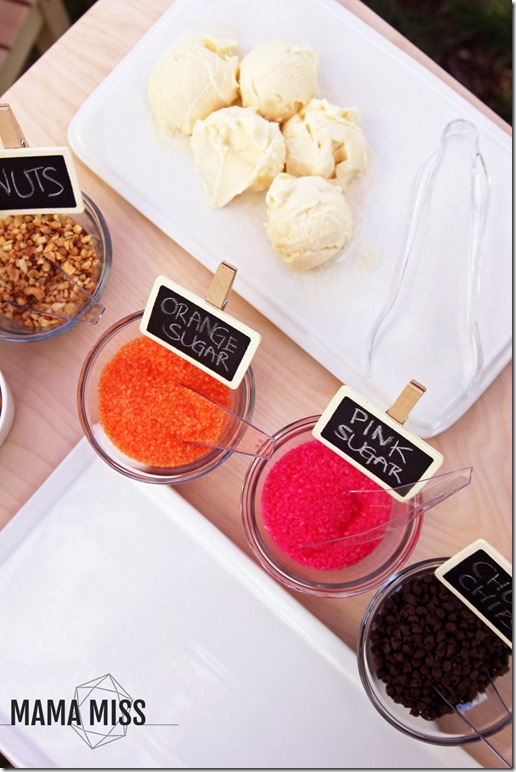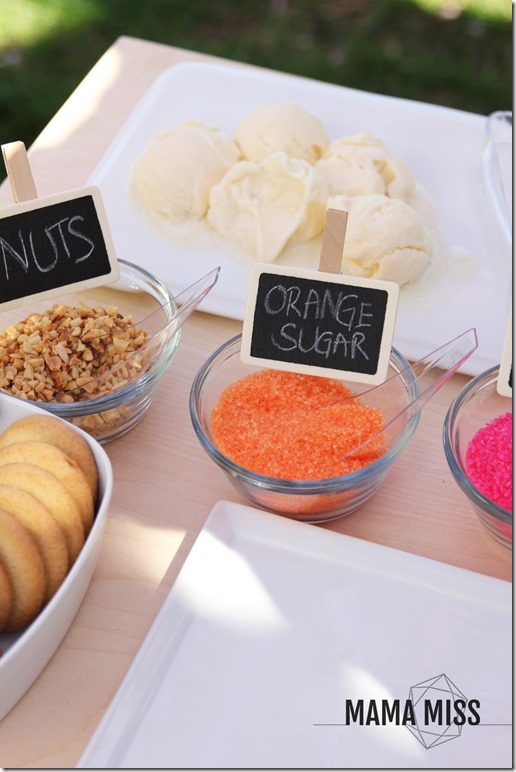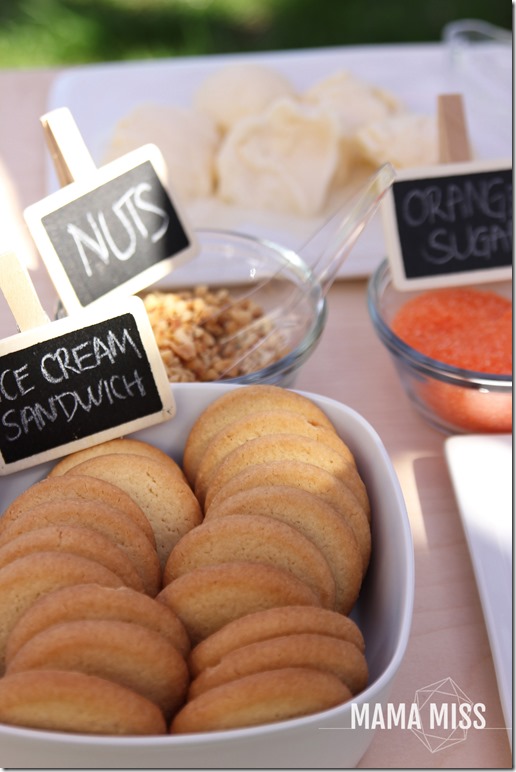 I couldn't resist a little animated gif of little T in rolling action…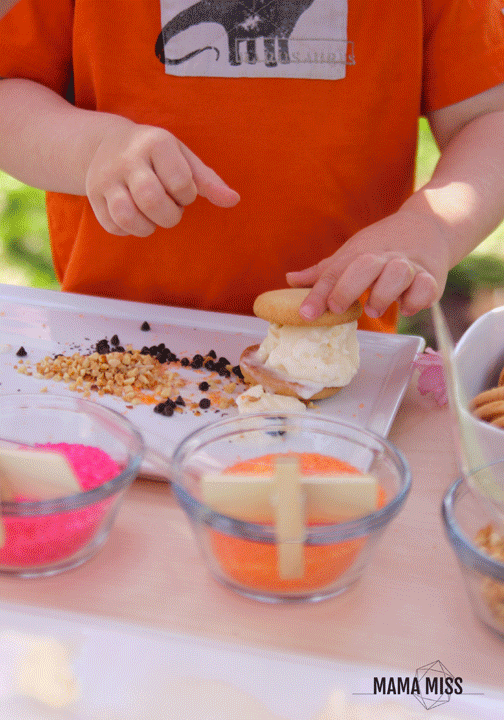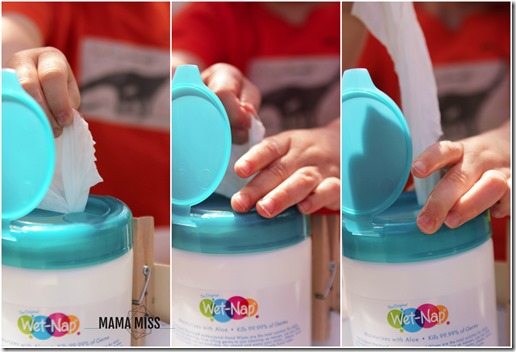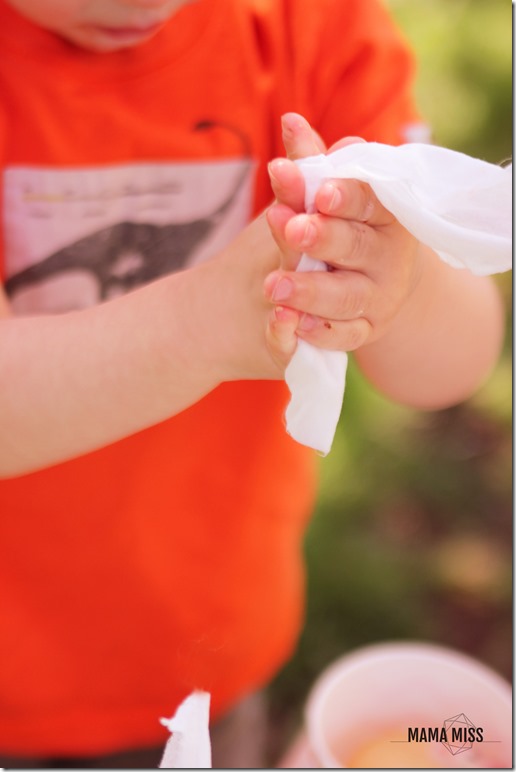 The best part of this – LET THEM GET MESSY!!  Let them figure out how to make an ice cream sandwich on their own – provide the tools & let them GO TO ICE CREAM COVERED MESSY TOWN!
Oh & before I forget!!  Something fun…
Wet-Nap is currently running a contest called the Most Original Mess Contest.  Participants can upload a photo entry of their messy kids and share the link across social media.  The photo with the most votes wins a $1,000 giftcard to Walmart and a year's supply of product. Voting will close on June 16.  You can learn more about it here.
Are you messy enough?!  ha-ha we totally are – count us in!!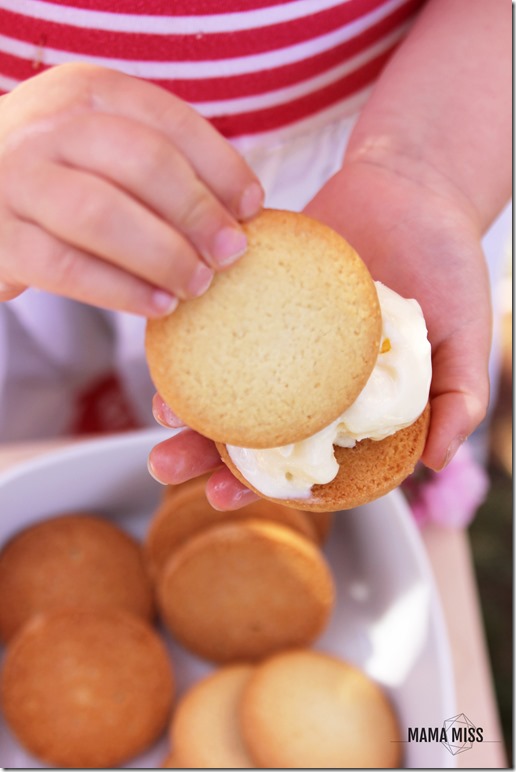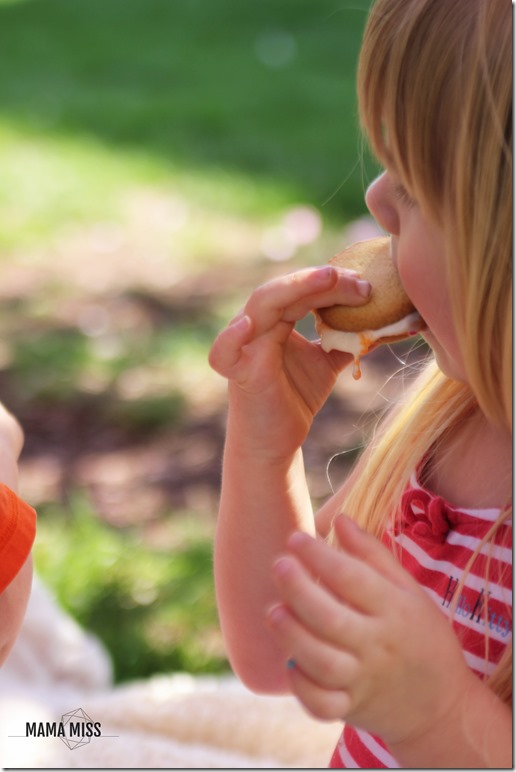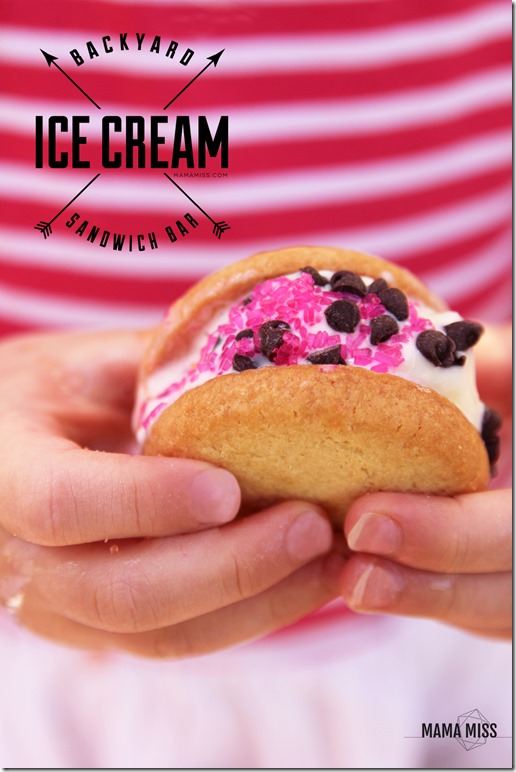 ♥
Like what you see?!
You can connect with me on:
Pinterest || Facebook || Twitter || Google +
♥
© Mama Miss. All images & content are copyright protected.
Feel free to share ONE picture and linking directly to this post for download.
Please do not copy directions, ingredients, or pdf files for your own website or Facebook page, visuals or words.
Copying my post partially, or fully, is strictly prohibited.
All work by Mama Miss is licensed under Creative Commons Attribution-NonCommercial-NoDerivs 3.0 Unported License.
♥♥♥
(Visited 1,986 times, 2 visits today)