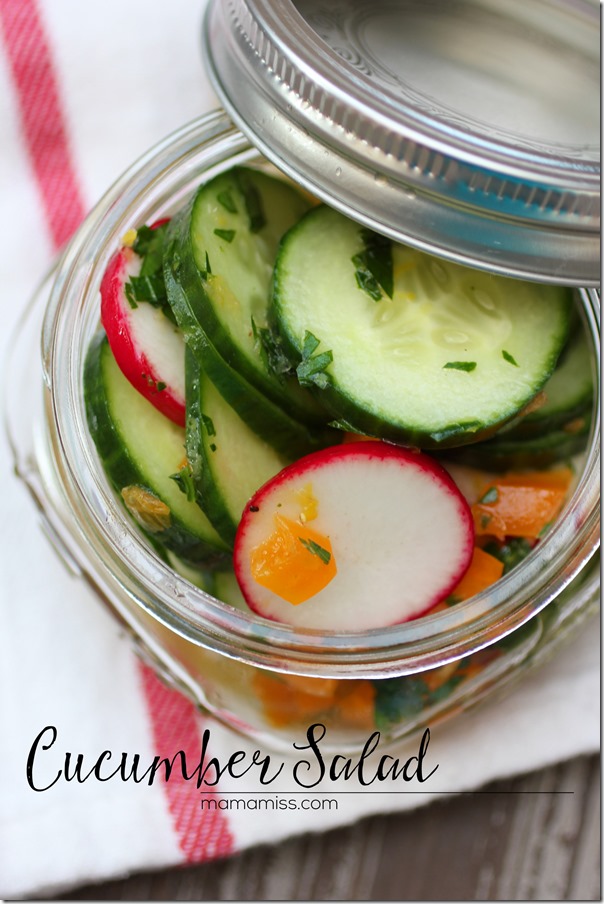 One of my favorites things to make are quick salads!  This one is crisp, clean, & just plain yummy.  With only four ingredients (besides the dressing), this cucumber salad is an easy side for any meal.  Perfect alongside some grilled chicken, or pork chops, it pretty much compliments any meal.  It's perfect for your next party, picnic, or potluck!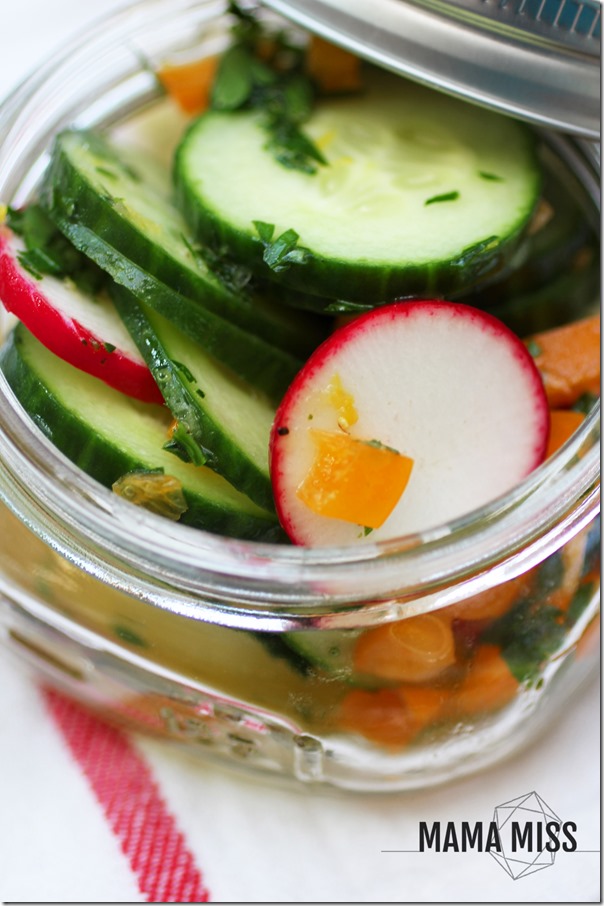 This cucumber salad is simple, crisp, tangy, and vibrantly colored with a bundle of veggies. Perfect for your next party or potluck!
Ingredients
Dressing
1 teaspoon finely grated lemon rind
2 tablespoons fresh lemon juice
1 tablespoon extra-virgin olive oil
1 1/2 teaspoons white wine vinegar
1/2 teaspoon kosher salt
1/8 teaspoon freshly ground pepper
Salad
2 large (about 6 cups) English cucumbers, rinsed, trimmed & thinly sliced
6 (about 1 cup) radishes, rinsed, trimmed & thinly sliced
1/4 cup fresh Italian parsley
1/2 orange pepper, finely chopped
Instructions
Dressing

Combine lemon rind, lemon juice, olive oil, vinegar, salt, & pepper in a small bowl, stir with a whisk until blended.

Salad

Combine the cucumbers, radishes, parsley, & pepper in a medium bowl.
Pour lemony dressing over vegetables, tossing to fully coat.
Serve chilled (my preference) or at room temperature.
https://www.mamamiss.com/blog/2014/09/03/cucumber-salad/
All rights reserved Copyright 2012-2019 Mama Miss Blog and Designs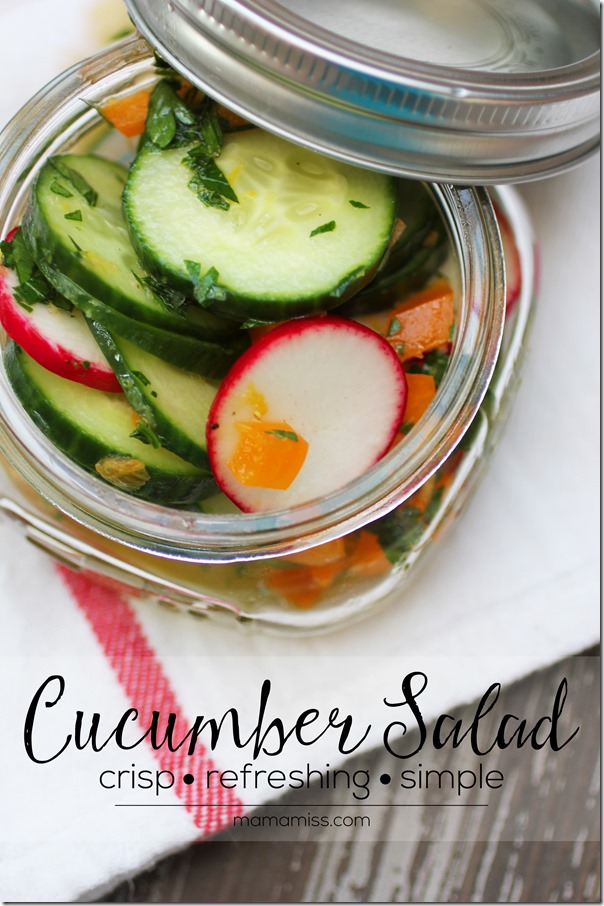 ♥
Like what you see?!
You can connect with me on:
Pinterest || Facebook || Twitter || Google +
And don't miss any updates…
♥
© Mama Miss. All images & content are copyright protected.
Feel free to share ONE picture and linking directly to this post for download.
Please do not copy directions, ingredients, or pdf files for your own website or Facebook page, visuals or words.
Copying my post partially, or fully, is strictly prohibited.
All work by Mama Miss is licensed under Creative Commons Attribution-NonCommercial-NoDerivs 3.0 Unported License.
♥♥♥
(Visited 4,926 times, 1 visits today)